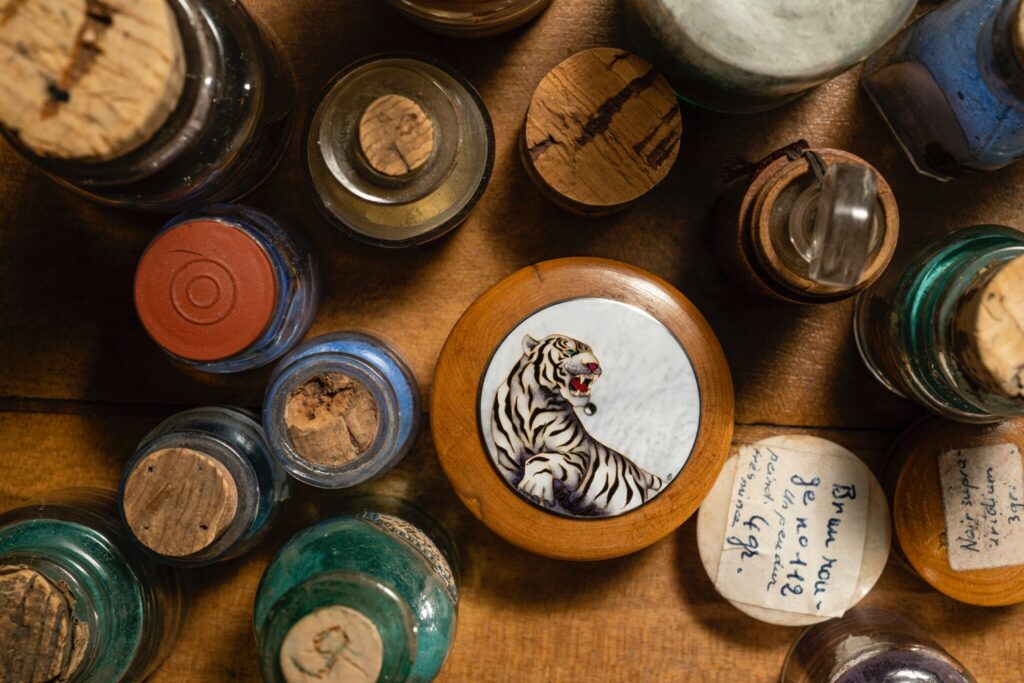 In 2022, Feb 1 marks the beginning of the Chinese lunar year of the Tiger. In Chinese astrology, it is believed that the Tiger represents courage and leadership, and that its year tends to see major changes and plenty of excitement (we're hoping it's the good kind). In terms of aesthetics, the tiger is also one of the more glamorous creatures in the Chinese zodiac, lending itself beautifully to different artistic interpretations in the latest streak of Tiger-themed timepieces. Here's a closer look.
Harry Winston: Premier Chinese New Year Automatic For its tiger-themed timepiece, Harry Winston has taken the soft-power route. Taking centre stage are two playful tiger cubs crafted from rose gold, with cut-outs filled with red mother-of-pearl representing their stripes. The dial also features three gold rosettes with a diamond at their centre — reflecting the patterns on the wrought iron gates leading to the brand's flagship salon in New York City. It's all housed in a 36mm rose gold case set with 57 brilliant-cut diamonds.
(You may like: Meet the Six 'Happy Women' Who Embody Chopard's Happy Diamonds Collection)