– Red has a profound meaning for The Macallan in reflecting heritage. –
Macallan has continued to lead the high-end market and taste vision of whisky since its establishment in 1826. As a global auction leader, it's constantly setting new auction records and becoming a synonym for rare and expensive whisky. In 2020, the distillery launched a new whisky collection, The Red Collection by Macallan – the oldest whisky ever bottled.  The Red Collection consist of six whiskies aged 40, 50, 60, 71, 74 and 78 years, the 78 year old whisky being the oldest ever released by Macallan.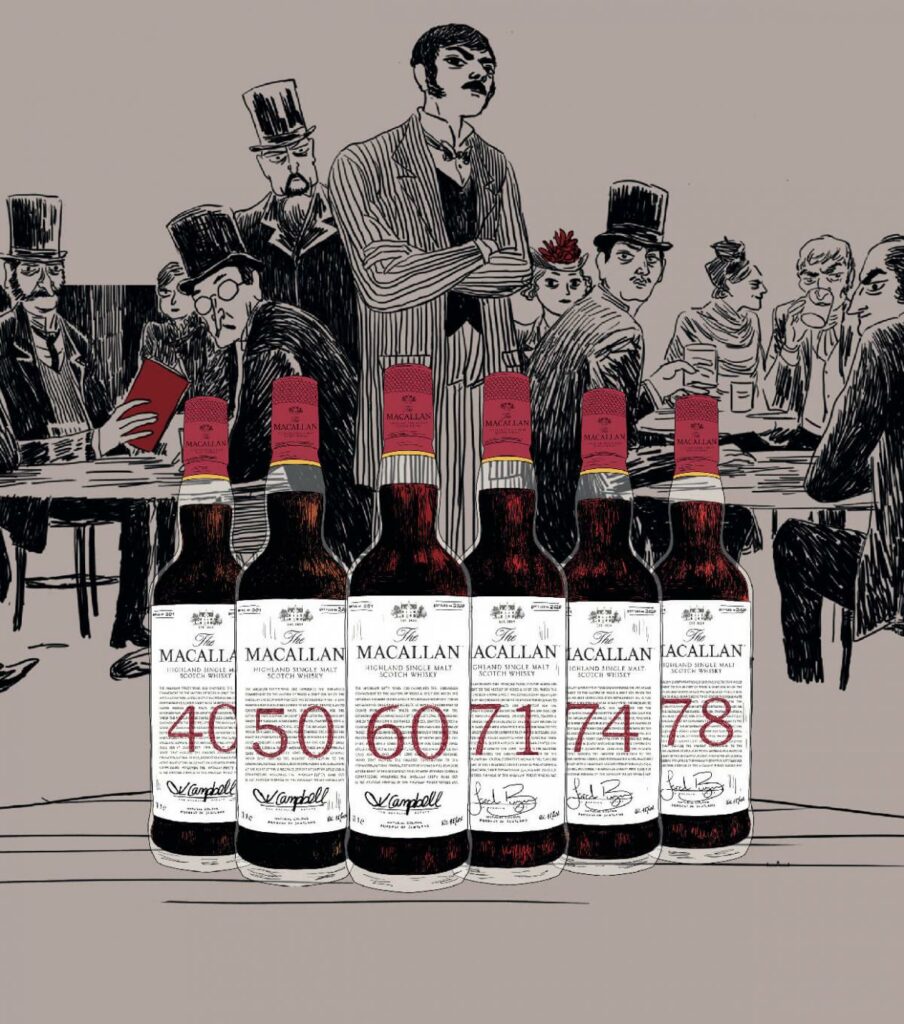 Macallan Red
The Macallan Red is a deep and long-standing significance for history of the century, with a status comparable to the rarest pigeon blood red in the gemstone world. The red thread comes from the memory of Alexander Reid, the founder of Macallan, who obtained the first distillation licence in Scotland with his advanced barley farming methods.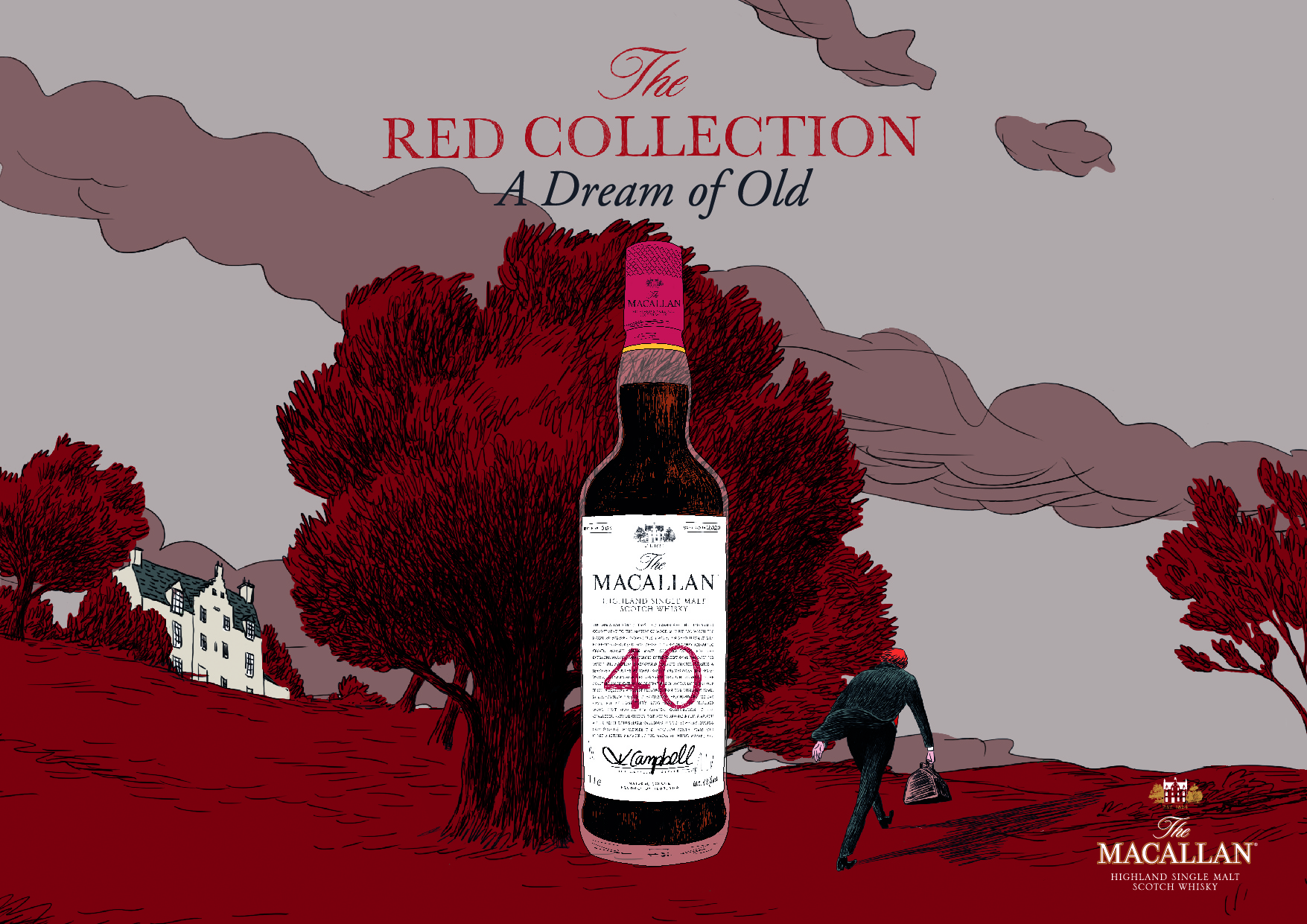 The Presentation
Features that are instantly recognisable  are the Macallan Red labels – 40, 50, 60, 71, 74, 78 years. The Red Collection is carefully placed in an oak presentation box lined with sustainable soft red leather from Scottish supplier Bridge of Weir Leather. Each bottle of The Red Collection 40, 50, 60 is personally selected and signed by Kirsteen Campbell. While another three of the highest vintage are certified by the signature of head winemaker Sarah Burgess. Additionally, an outstanding Scottish furniture and art manufacturer, Method Design Studio produced the handmade boxes with excellent craftsmanship.