 "To kick off our 45th anniversary, we wanted to introduce a collection which is designed to nod towards the past yet look towards the future through a new material treatment.  Berlin-based artist collective, Sucuk & Bratwurst – renowned for their bold, otherworldly imagery across two and three dimensional realms – are the perfect partners to conceptualize the metamorphosis of our monogram.  I'm confident that our partnership with Highsnobiety will convey the mood, attitude and essence of our latest monogram treatment". Dirk Schönberger, MCM Global Creative Officer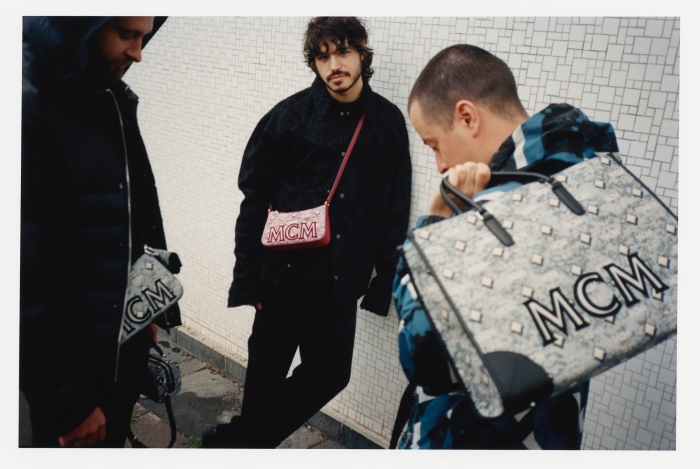 The capsule collection is created in three colours, antique grey, modern blue and royal red. The collection includes iconic handbags and silhouettes such as the stark, tote, klassik, satchel and the Wilton chain. Inspired by MCM's 45 years history, Sucuk & Bratwurst's custom 3D monogram animation features a ladybug with the MCM logo on its body. Resting on a flower and eventually flying towards the camera, the ladybug slowly metamorphoses into the MCM logo, with the texture and pattern visible on its wings. The ladybug reference is closely connected to MCM's timeless laurel and diamond logo, with the underlying forms bearing close similarity. The animation is also representative of the transition from MCM's classic Visetos Monogram to the launch of the first new monogram in the history of the brand.
The Peak's MCM Highlights