Is there still a place for the supernatural in this Digital Age of technology and boundless information? Some might even say that we have barely scratched the surface of this topic, which has been intricately linked in various spheres within South-East Asia since time immemorial. To learn more, The Peak meets with Dr Farouk Yahya of the University of Oxford's Ashmolean Museum, who has made it his lifetime mission to uncovering the truth behind Malaysia's traditional superstitions.
"I was born in Kota Bharu, Kelantan, and grew up mainly in Subang Jaya, Selangor. In 1992, I left for the UK to do my A Levels and undergraduate degree – and have remained there ever since," says Dr Farouk Yahya, who is currently a Leverhulme Research Assistant at the University of Oxford's Ashmolean Museum. "I did my Masters degree at SOAS University of London, majoring in Islamic art, and, afterwards, completed my PhD – also at SOAS – on the topic of Malay magic and divination manuscripts, which had just been published as a book. During that time, the museum was looking for someone who had knowledge on magic and divination in the Islamic world, as well as experience in curating exhibitions. These manuscripts belong to the wider Islamic tradition, so I was quite familiar with the material that the research project was focusing on. Having been Assistant Curator for a couple of exhibitions at SOAS, I also had some experience working on exhibitions. So, when the role at Oxford was advertised, I felt that it would suit me perfectly."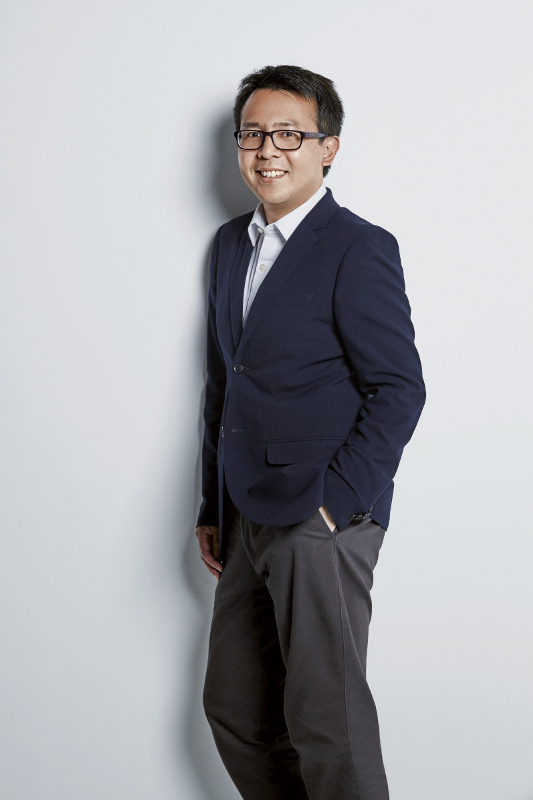 As Dr Farouk explains, the position is part of a two-year research project funded by the Leverhulme Trust on 'Divination and Art in the Medieval and Early Modern Islamic World', which is headed by the Curator of Islamic Art at the Ashmolean Museum, Dr Francesca Leoni. "My main task is to assist the head of the research on a number of projects relating to the use of divination and amulets in the Islamic world. One of the main things we worked on was an exhibition titled Power and Protection: Islamic Art and the Supernatural, which ran from 20 October 2016 until 15 January this year. The exhibition looked at various divinatory and amuletic practices within the Islamic world through visual material such as paintings and objects. It consisted of around 130 objects from the 12th century up to present day, originating from all across the Islamic world: from Morocco in the west, all the way to China in the east."
When asked about his fascination for the belief in the supernatural, Dr Farouk states that it all boils down to how it highlights an aspect of human society that is really complex and permeates many aspects of human life. "Nowadays, we think of the term 'supernatural' to be about ghosts and spirits; but the meaning of the word actually refers to anything 'beyond the physical realm'. Therefore, the supernatural also includes religious entities such as God, angels as well as prophets, who are believed to have miraculous powers. This was how we used the term in the exhibition, and many of the practices that were discussed involved asking God for help, protection, healing, and for helping to make decisions – either directly to Him or via His intercessors like the prophets. Therefore, it is very closely intertwined with religion itself."
"The belief that supernatural beings and forces can hurt or help you is common across all societies. It speaks to basic human desires such as wanting to be safe, loved and happy. As an art historian, however, I am mainly interested in the relation between the supernatural and material culture. For example, what type of objects and equipment were used, what do the images signify, and why are they important. These are the sorts of questions that I seek to understand through my work.
"Growing up, I loved going to museums such as the Muzium Negara; however, back then I felt that there weren't that many opportunities for me to learn more about these objects," says Dr Farouk. "The situation in Malaysia has since improved, with more bookshops stocking a wider range of titles that focus on this subject, while museums, libraries as well as galleries are doing a lot more outreach and education programmes. Even so, I feel there is more that can be done to educate the wider public on the importance of these historical objects, and why we should appreciate and learn from them since it is an important part of our culture and heritage."
"Another interesting as well as important aspect about the supernatural is how it demonstrates the connection between various cultures. For example, many Malay beliefs and practices are actually shared with other societies in South-East Asia and beyond. I think it is important to highlight this connectedness to show that we are not living in isolation but that we are, and have always been, consistently in dialogue with the rest of the world." Based on his observations, Dr Farouk also believes there is indeed a lot of curiosity and interest in this topic in Malaysia. "Personally, I think it would be good if this topic was discussed more openly because it is a part of our culture, whether we like it or not. It has played, and still continues to play, an important role in many people's lives. It is an interesting facet of Malaysian life, and it would be a shame if it were to be ignored."
Dr Farouk Yahya is the author of Magic and Divination in Malay Illustrated Manuscripts and editor of The Arts of Southeast Asia from the SOAS Collections. He is currently working on a small exhibition at the Ashmolean Museum on Buddhist art, which will be launched in 2018.
PAGES OF THE PAST
A brief look at the Dr Farouk Yahya's projects.

"This book is based upon my PhD thesis, which I completed at SOAS in 2013, where I also did an MA course specialising in Islamic art, including Arab and Persian painting, and that made me decide to research further into Malay manuscripts. I did my MA dissertation on illustrated Malay copies of the Dala'il al-Khayrat, which has manuscripts that contain paintings of the Prophet Muhammad's tomb and pulpit, or scenes of Mecca and Medina. For my research, I examined almost 100 Malay magic and divination manuscripts from the late 18th up to the early 20th centuries, which mainly originated from Peninsular Malaysia, Singapore and southern Thailand, as well as a few from Borneo and Sumatra. These manuscripts are currently in collections owned by a number of public and private collections in Malaysia, the UK and Indonesia. There are other collections in Malaysia, Indonesia and Europe that I haven't investigated yet, so it would be interesting to see what they hold."