The first-ever rum made specifically to match a Cuban cigar docks on Malaysian shores after Havana Club launched the premium Havana Club Unión. The dark rum – part of the Icónica collection — is inspired by tobacco leaves, where Maestro Ronero Asbel Morales combines Base Oro and Base Centenario to create a smooth, aromatic and powerful spirit that pairs perfectly with the Cohiba Siglo VI cigar.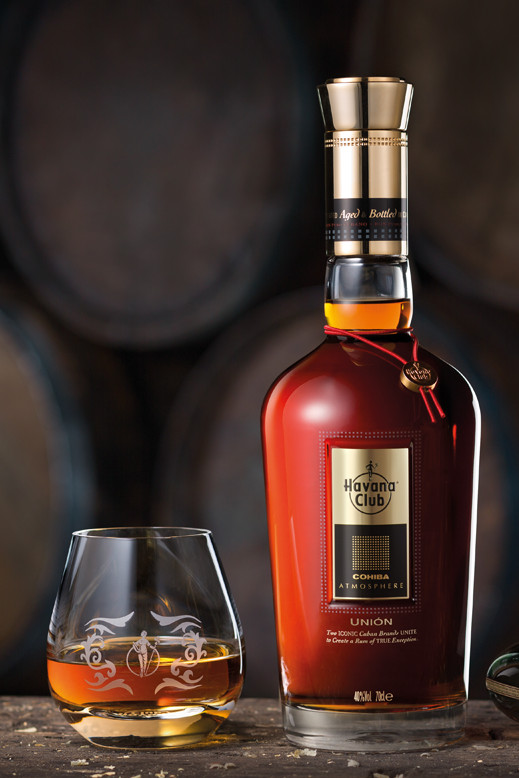 There's no denying that the Unión is visually attractive, with a rich amber hue that reflects the extensive period of natural aging. As you lift the glass to take a sip, you'll get a whiff of oak and smoke with fruits and coffee, before the flavours of wood, tinged with vanilla, chocolate and dried fruit, dance on the tongue. This deliciously rich drink is available in limited quantities in Malaysia for an estimated MYR1,800.
IN GOOD SPIRITS
Start the New Year on the right note with these spirited gift sets from Martell. MARTELL CORDON BLEU LIMITED EDITION
Treat yourself to the Martell Cordon Bleu Limited Edition gift set, where the iconic bottle comes in the cognac house's signature blue offset by a charming silver ornament on the neck. Inside, you'll find the beloved golden liquid full of deliciously fruited, spice notes and the distinct eauxde- vie from the Borderies. The intricate outer sleeve is designed by paper-cut artist, Sabrina Transiskus, and inspired by the Chinese wishing tree hanging with red envelopes containing good wishes and Martell's signature blue. It is embossed with red envelopes and gold vine and features cleverly cut-out windows that reveal emblems of Martell.